General Average - Ever Given
Following the re-floating of the Ever Given in the Suez Canal the owners of the ship have declared a General Average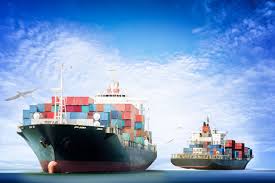 General Average has been formally declared by the vessel owners Shoei Kisen for the Ever Given.
From an FECL perspective, General Average conditions are covered and disclosed under paragraph 16 on the reverse of our Bills of Lading. (Refer to Links area and 'Bill of Lading Terms and Conditions).
Our insurers, the TT100 Club and Gallaghers, are of course aware of the GA declaration made by the vessel owners.
For any containers on board, you will be asked for an indemnity or a deposit. The carriers involved with this vessel are Evergreen, CMA, COSCO and OOCL, and you will soon receive necessary paperwork pertaining to cargoes under your control.
Standard marine insurance policies may include General Average losses so if the goods have been insured the importer should obtain a General Average guarantee from their insurers. If no insurance is in place, then a cash deposit will be needed. The appointed average adjusters will need to be in possession of a completed guarantee and bond form, or a cash deposit before release of cargo so it is vital that your customer takes immediate action.
Members are fully aware of the processing of General Average and are instigating communications with consignees and shippers alike. The immediate course of action is to make our clients aware of the circumstances.
Keith Traylor FECL General Manager