Meidong terminal closure at Ningbo - could reprise congestion crisis seen at Yantian
One of Ningbo's container terminals has closed due to a positive Covid test, sparking fears of a Yantian-style nightmare for cargo owners.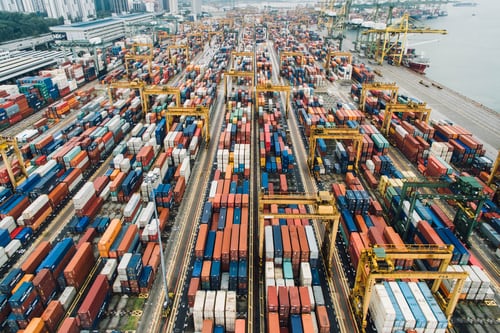 According to Chinese media, a port worker at Ningbo Meidong Container Terminal tested positive this morning, prompting authorities to suspend all operations for "epidemic management".
The terminal is part of Ningbo's Meishan bonded area, which has a 7m teu annual capacity. Meishan is one of Ningbo's newest and biggest terminals, used regularly by Ocean Alliance members Cosco, CMA CGM and Evergreen.
The Ningbo-Zhoushan port complex handled 28.72m last year, making it the third-busiest container port in the world. Operators cannot pick up empty equipment or gate-in containers to the terminal.
A number of Asia-Europe vessels are due to call at Meishan soon, including CMA CGM's FAL3 and FAL5/FAL6 and Cosco's AEU3 and AEU1 services.
The ports of Shanghai and Ningbo were recently heavily congested, following the impact of typhoon In-Fa last month, potential delays caused by increased Covid testing for port workers and restrictions on vessel crew changes. There are reportedly some 140 containerships now waiting at anchorage outside the two ports.
One to keep an eye on.