2M Asia-Europe 'inducement' loop starts loading
2M partners Maersk and MSC started loading their inducement Asia-North Europe loop service in China last week, as bookings remain steady on the route.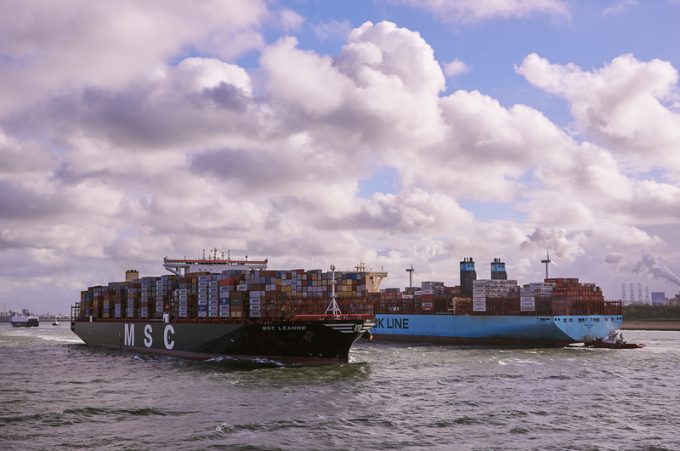 However there is no change to the 2M strategy of suspending its AE2/Swan loop until October, suggesting that demand over the peak season remains weak.
According to consultant Alphaliner, the 14,036 TEU MSC Taranto started loading at Shanghai, Ningbo, Yantian, Singapore and Tanjung Pelepas for discharge at Rotterdam, Antwerp and Felixstowe.
"Maersk and MSC have decided to adopt a flexible approach to offer additional capacity in the summer months to cater for possible peak season volumes," it said.
MSC has dubbed the ad hoc loop its Griffin service, while Maersk simply refers to it as "a sweeper".
With the temporary withdrawal of the AE2/Swan loop, the 2M blanked an additional 13 sailings on the trade lane, removing an estimated 22 per cent of its capacity. Alphaliner said a second sailing of the Griffin/sweeper service was planned from Shanghai on July 5, by the 13,568 TEU Maersk Evora.
"However, the service will only sail if demand is gradually growing," cautioned the carrier earlier this month.
Alphaliner noted that the 2M had also substituted several of their 13,500 TEU ships on its AE6/Lion loop, deploying 18,000-plus TEU ultra-large vessels, including the 23,656 TEU MSC Mia, The Loadstar, UK reported.
Source : HKSG / Alphaliner / The Loadstar