FECL UPCOMING HONG KONG CONFERENCE POSTPONED
FECL Hong Kong Conference postponed due to outbreak of Coronavirus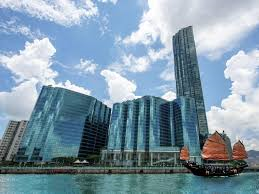 Our upcoming bienniel Conference, due to be held in Hong Kong, has regretfully been cancelled due to the outbreak of the Coronavirus in Wuhan, China which is spreading rapidly.
It is with deep regret that due to the fast developing situation regarding the recent Coronavirus outbreak in China, that a decision has been made to postpone the FECL Conference meetings in Hong Kong, due to be held from 1st February 2020.
Furthermore, Cargo Services have taken the decision to postpone their 30th Anniversary Spring Dinner event scheduled for 31st January 2020.
Whilst we recognise that this will cause disruption to delegates' arrangements and flight plans etc., the well being and care of our colleagues and members remains paramount.
The FECL Conference and Cargo Services' Annual Dinner will be re-scheduled and we will write to all members as soon as possible once the dates have been confirmed.
The tentative suggested schedule for your diaries is being aimed at 25th to 30th April 2020. Details will be advised in due course.
Regards
Keith Traylor