FECL HONG KONG CONFERENCE - NEW DATES SET
The Far East Cargo Line Conference will now be held between 29th April and 3rd May 2020
As previously advised, our scheduled Far Eastern Conference in Hong Kong was regrettably postponed very close to the event. This postponement was of course very unfortunate and I would like to thank everyone for their patience, understanding and full support given to the decision to postpone.
The outbreak of the Coronavirus continues at pace and the world waits for a resolution to counter this epidemic. Meanwhile, we intend to continue with our event at a later date. Subject to conditions, the initial plan is to move the event to the end of April.
The Cargo Services Annual Dinner event has been moved to Wednesday 29th April. In keeping with tradition we look to hold our FECL Conference in the wake of the Annual Dinner.
Therefore, the revised scheduling dates will be as follows:
- Wednesday 29/April/2020 – CS Annual Dinner (evening)
- Thursday 30/April/2020 – FECL Welcome Reception (evening)
- Friday 01/May/2020 through Sunday 03/May/2020 – One to One Meetings
We will continue with our favoured venue, the Harbour Grand Hotel in Kowloon, Hong Kong. Revised Welcome Conference Packs will be issued to attending delegates in due course.
Keith Traylor
General Manager
Far East Cargo Line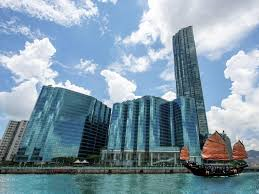 FECL UPCOMING HONG KONG CONFERENCE POSTPONED
Our upcoming bienniel Conference due to be held in Hong Kong has regretfully been cancelled due to the outbreak of the Coronavirus in Wuhan, China which is spreading rapidly.
It is with deep regret that due to this developing virus, we have decided to postpone the FECL Conference meeting in Hong Kong due to be held on 1st February 2020.
Furthermore, Cargo Services have taken the decision to postpone their 30th Anniversary Spring Dinner event scheduled for 31st January 2020.
The FECL Conference and Cargo Services' Annual Dinner will be re-scheduled and we will write to all members as soon as possible, once the dates have been confirmed.
The tentative suggested schedule is being aimed at 25th to the 30th April 2020. Details to follow.
Regards
Keith Traylor